About First Class Aerospace
Personalized Customer Service with Minimum Downtime
First Class Aerospace specializes in paint, interior, and cabinetry work for light commercial and general aviation fixed wing aircraft. As well as sailplanes, helicopters, turbines, and business jets. We strictly limit the number of aircraft we service at any one time. This is to provide personalized service to each customer and to minimize aircraft downtime. And we'll work with you closely throughout every part of the painting process in order to exceed your expectations upon delivery. First Class Aerospace can assure you that you and your aircraft will receive the best service we can provide. We provide a list of unique options when it comes to aircraft interiors. From the interior design to delivery, our clients are always left amazed. They get to see their mind's-eye concepts evolve into the luxurious aircraft interiors they imagined. You may come in as a customer, but you will leave as a friend.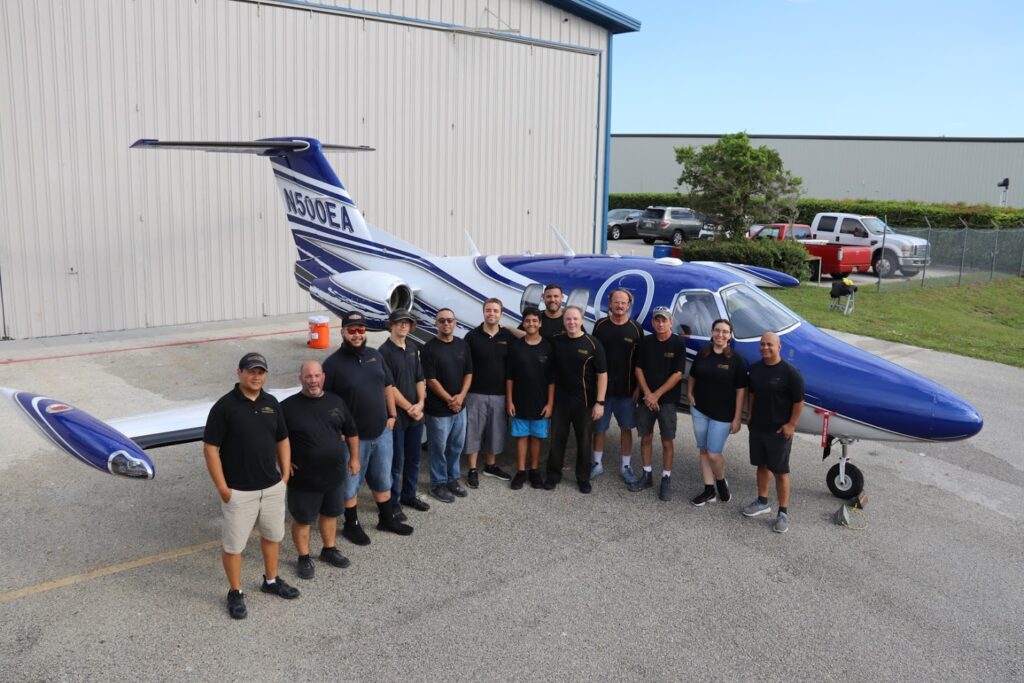 Our Mission & Core Values
The mission of First Class Aerospace is to create luxurious aircraft upgrades with meticulous detail, so aircraft owners can enjoy and share the privilege of flight.
Get in Touch with the
Experts at First Class Aerospace Today
Upgrade your aircraft. Why Wait?